Reading World News Online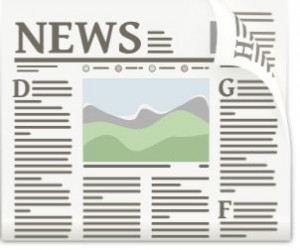 Whether you're looking for the latest information on how Detroit's new mayor is dealing with crime in the city, or you want to know what government leaders in Baghdad are saying about the insurgents in neighboring Syria, newspapers are some of the best sources for information on current events.  The UDM Libraries provide online access to hundreds of local, national and international newspapers.  The Newsbank database includes articles from the Detroit News, Lansing State Journal, and over a hundred other Michigan newspapers, including several university newspapers.  (UDM's Varsity News is available on its own website.) Newsbank also includes newspapers from around the country, such as the Denver Post, and from around the world such as The Shanghai Times and Brazil's O Globo.
If you're looking for the New York Times of The Times of London, check out the InfoTrac Newsstand database, and the Lexis Nexis Academic database provides even more to choose from.
To access any of the newspaper databases:
Click on the "Articles, Journals + Databases" tab on the research portal
and then click on the "ALL" link that appears in front of the alphabet.
Scroll down the alphabetical list of databases that appears and click on the database you prefer and start searching!
Jill Spreitzer, Librarian