Make Your Mark … in a library book … without penalty!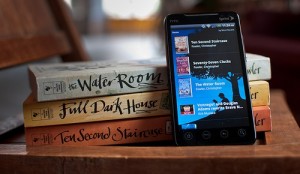 Did you know that you can highlight and make notes in ebrary eBooks just like in a print book … all without incurring a library fine? To take advantage of this eBook functionality, sign in to your account. To sign in to an account within the ebrary eBook collection, click the Sign In link located in the upper right corner of the webpage.

Clicking on the Sign In link will bring up the Knowledge log in screen. Once you have logged in, you can use eBook tools like:
Bookshelf:  Add a frequently used book to a virtual Bookshelf for quicker access in the future.
Find the book you want to add to your virtual bookshelf. Click on the Add to Bookshelf button.
The next time you want to access that book, sign in, then click on the Bookshelf tab in the top left corner of the webpage.

Bookshelf also allows you to create folders for your electronic books so you can keep them organized by class, subject, or specialty.
Highlight:
eBooks can be highlighted just like a print book … but the highlighting can also be removed … unlike a print book. To highlight a particular passage, select it, then click the highlight button above the text. If you change your mind, un-marking the book is just as easy.  Simply click the trashcan icon to the right of the passage you would like to remove.
Create Note:
Once in an eBook, you also have the option of making notes on a passage. Under the Info Tools drop down menu, is a Create Note link. Make your notation, click the OK button, and the note becomes part of your ebrary account.
If you have any questions about how to access or use these ebrary eBook functions, please contact one of the librarians!
Jill Turner, Librarian Consultant