Grass-Roots Social Justice Organizations in Metropolitan Detroit: Part 2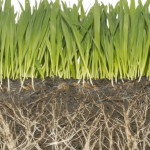 In my continued efforts to locate individuals and groups doing good work for Detroit and surrounding environs, I came upon these.  Please spread the word about them; and even consider joining one of them if you are so inclined.
People's Potluck Detroit
A spinoff of Occupy Detroit, this group holds an educational potluck on the fourth Monday of most months (meaning the next one will likely be on March 28).  The February potluck was focused on the resistance to tar sands destruction; the January potluck, on the Homrich 9 and the Detroit Water Shutoffs.  If you want the chance to learn about current issues and maybe participate in activism, this is a great opportunity!
https://www.facebook.com/peoplespotluckdetroit/?fref=ts
Michigan Urban Farming Initiative

The "About" section of this organization's Facebook page describes itself thus: "Using agriculture as a platform to promote education, sustainability, and community—while simultaneously reducing socioeconomic disparity—we hope to empower urban communities."  Here are links to MUFI's Facebook and main pages:
https://www.facebook.com/MichiganUrbanFarmingInitiative/
Detroiters Working for Environmental Justice (DWEJ)

The "About" section of this group's page states " DWEJ is a Detroit-based non-profit organization dedicated to improving the environmental and economic health of our community.  Here are links to DWEJ's Facebook and main pages:
https://www.facebook.com/DWEJonline/?fref=ts
Michigan Environmental Justice Coalition
This organization, located in Michigan, is involved in environmental causes both in-state and beyond.  (While the Flint water crisis is looming large these days, indigenous peoples in other parts of the world have been going through similar conditions, and worse., for much longer.)
https://www.facebook.com/MichiganEnvironmentalJusticeCoalition
https://michiganenvironmentaljusticecoalition.wordpress.com/
Food & Water Watch – Michigan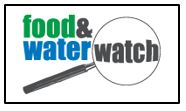 Another organization that is currently highlighting the Flint water crisis; but also keeps up-to-date on underwater oil pipelines in Michigan; the water rates in Detroit; and GMO labeling (among other things).
http://www.foodandwaterwatch.org/
https://www.facebook.com/FWWMichigan/
I'd love to hear about other local organizations and individuals who are doing creative and positive things for our community!  Please email me (mclonika@udmercy.edu) if you know of any; and you may see your contributions in a future blog!
Kris McLonis, Associate Librarian