Summer Reading
Looking for Something to Read this Summer?
Try one of these books from the library's collection.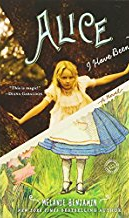 Alice I Have Been, by Melanie Benjamin
Now in her twilight years, Alice Liddell looks back on a remarkable life. From a pampered childhood in Oxford to difficult years as a widowed mother, Alice examines how she became who she is–and how she became immortalized as Alice in Wonderland.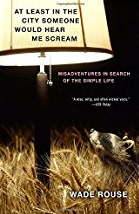 At Least in the City Someone Would Hear Me Scream : (Misadventures in Search of the Simple Life), by Wade Rouse
Finally fed up with the frenzy of city life and a job he hates, Wade Rouse decided to make either the bravest decision of his life or the worst mistake since his botched Ogilvie home perm: to uproot his life and try, as Thoreau did some 160 years earlier, to "live a plain, simple life in radically reduced conditions."
In this rollicking and hilarious memoir, Wade and his partner, Gary, leave culture, cable, and consumerism behind and strike out for rural Michigan–a place with fewer people than in their former spinning class. There, Wade discovers the simple life isn't so simple. Battling blizzards, bloodthirsty critters, and nosy neighbors equipped with night-vision goggles, Wade and his spirit, sanity, relationship, and Kenneth Cole pointy-toed boots are sorely tested with humorous and humiliating frequency. And though he never does learn where his well water actually comes from or how to survive without Kashi cereal, he does discover some things in the woods outside his knotty-pine cottage in Saugatuck, Michigan, that he always dreamed of but never imagined he'd find–happiness and a home.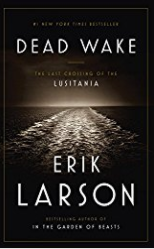 On May 1, 1915, a luxury ocean liner as richly appointed as an English country house sailed out of New York, bound for Liverpool, carrying a record number of children and infants. The passengers were anxious. Germany had declared the seas around Britain to be a war zone, and for months, its U-boats had brought terror to the North Atlantic. But the Lusitania was one of the era's great transatlantic "Greyhounds" and her captain, William Thomas Turner, placed tremendous faith in the gentlemanly strictures of warfare that for a century had kept civilian ships safe from attack. He knew, moreover, that his ship — the fastest then in service — could outrun any threat. Germany, however, was determined to change the rules of the game, and Walther Schwieger, the captain of Unterseeboot-20, was happy to oblige. Meanwhile, an ultra-secret British intelligence unit tracked Schwieger's U-boat, but told no one. As U-20 and the Lusitania made their way toward Liverpool, an array of forces both grand and achingly small — hubris, a chance fog, a closely guarded secret, and more — all converged to produce one of the great disasters of history.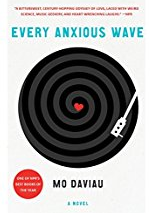 Every Anxious Wave, by Mo Daviau
Chicago bar owner Karl Bender stumbles upon a time-travelling worm hole in his closet. With his best friend Wayne, Karl develops a side business selling access to people who want to travel back in time to listen to their favorite bands. It's a pretty ingenious plan, until Karl, intending to send Wayne to 1980, transports him back to 980 instead. Distraught that he can't bring his friend back, he approaches brilliant, prickly, overweight astrophysicist Lena Geduldig. While they work on getting Wayne back, Karl and Lena fall in love– with time travel, and each other.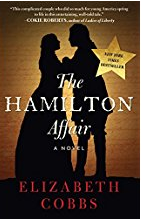 The Hamilton Affair, by Elizabeth Cobbs Hoffman 
Set against the dramatic backdrop of the American Revolution, and featuring a cast of iconic characters such as George Washington, Thomas Jefferson, and the Marquis de Lafayette, The Hamilton Affair tells the sweeping, tumultuous, true love story of Alexander Hamilton and Elizabeth Schuyler, from tremulous beginning to bittersweet ending his at a dueling ground on the shores of the Hudson River, hers more than half a century later after a brave, successful life.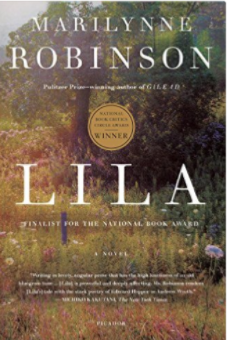 Abandoning her homeless existence to become a minister's wife, Lila reflects on her hardscrabble life on the run with a canny young drifter and her efforts to reconcile her painful past with her husband's gentle Christian worldview.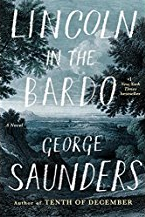 Lincoln in the Bardo, by George Saunders
February 1862. The Civil War is less than one year old. The fighting has begun in earnest, and the nation has begun to realize it is in for a long, bloody struggle. Meanwhile, President Lincoln's beloved eleven-year-old son, Willie, lies upstairs in the White House, gravely ill. In a matter of days, despite predictions of a recovery, Willie dies and is laid to rest in a Georgetown cemetery. "My poor boy, he was too good for this earth," the president says at the time. "God has called him home." Newspapers report that a grief-stricken Lincoln returns, alone, to the crypt several times to hold his boy's body. From that seed of historical truth, George Saunders spins a story of familial love and loss that breaks free of its historical framework into a supernatural realm both hilarious and terrifying. Willie Lincoln finds himself in a strange purgatory where ghosts mingle, gripe, commiserate, quarrel, and enact bizarre acts of penance. Within this transitional state — called, in the Tibetan tradition, the bardo — a monumental struggle erupts over young Willie's soul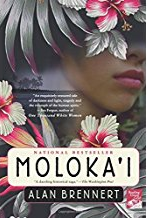 Seven-year-old Rachel is forcibly removed from her family's 1890s Honolulu home when she contracts leprosy and is placed in a settlement, where she loses a series of new friends before new medical discoveries enable her to reenter the world.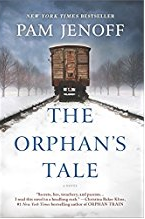 The Orphan's Tale, by Pam Jenoff
Sixteen-year-old Noa has been cast out in disgrace after becoming pregnant by a Nazi soldier and being forced to give up her baby. She lives above a small rail station, which she cleans in order to earn her keep… When Noa discovers a boxcar containing dozens of Jewish infants bound for a concentration camp, she is reminded of the child that was taken from her. And in a moment that will change the course of her life, she snatches one of the babies and flees into the snowy night. Noa finds refuge with a German circus, but she must learn the flying trapeze act so she can blend in undetected, spurning the resentment of the lead aerialist, Astrid. At first rivals, Noa and Astrid soon forge a powerful bond. But as the facade that protects them proves increasingly tenuous, Noa and Astrid must decide whether their friendship is enough to save one another—or if the secrets that burn between them will destroy everything. — from book jacket.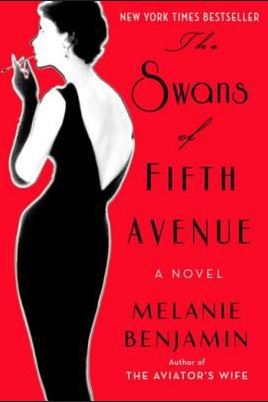 The Swans of Fifth Avenue, by Melanie Benjamin
Of all the glamorous stars of New York high society, none blazes brighter than Babe Paley. Her flawless face regularly graces the pages of Vogue, and she is celebrated and adored for her ineffable style and exquisite taste, especially among her friends — the alluring socialites Slim Keith, C. Z. Guest, Gloria Guinness, and Pamela Churchill. By all appearances, Babe has it all: money, beauty, glamour, jewels, influential friends, a prestigious husband, and gorgeous homes. But beneath this elegantly composed exterior dwells a passionate woman — a woman desperately longing for true love and connection. Enter Truman Capote. This diminutive golden-haired genius with a larger-than-life personality explodes onto the scene, setting Babe and her circle of Swans aflutter. Through Babe, Truman gains an unlikely entrée into the enviable lives of Manhattan's elite, along with unparalleled access to the scandal and gossip of Babe's powerful circle. Sure of the loyalty of the man she calls "True Heart," Babe never imagines the destruction Truman will leave in his wake. But once a storyteller, always a storyteller — even when the stories aren't his to tell.