Summer Reading Part 2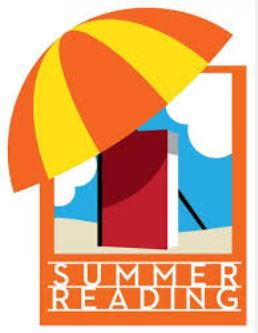 More Summer Reading Suggestions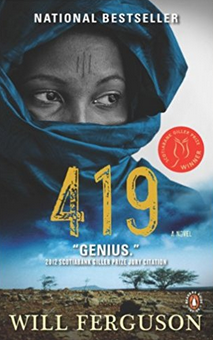 419, by Will Ferguson
A car tumbles through darkness down a snowy ravine. A woman without a name walks out of a dust storm in Africa. And in the seething heat of Lagos City, a criminal cartel scours the Internet, looking for victims. Lives intersect. Worlds collide. And it all begins with a single email: 'Dear Sir, I am the daughter of a Nigerian diplomat, and I need your help … ' At once a chilling thriller about a lonely woman avenging her father's death and an epic portrait of morality and corruption across the globe, Will Ferguson's Giller Prize-winning novel plunges into the labyrinth of life.
All the Light We Cannot See, by Anthony Doerr
Marie-Laure lives in Paris near the Museum of Natural History, where her father works. When she is twelve, the Nazis occupy Paris and father and daughter flee to the walled citadel of Saint-Malo, where Marie-Laure's reclusive great uncle lives in a tall house by the sea. With them they carry what might be the museum's most valuable and dangerous jewel.
In a mining town in Germany, Werner Pfennig, an orphan, grows up with his younger sister, enchanted by a crude radio they find that brings them news and stories from places they have never seen or imagined. Werner becomes an expert at building and fixing these crucial new instruments and is enlisted to use his talent to track down the resistance. Deftly interweaving the lives of Marie-Laure and Werner, Doerr illuminates the ways, against all odds, people try to be good to one another.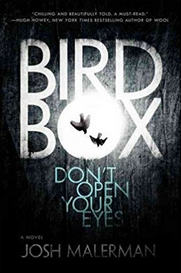 The Bird Box, by Josh Malerman
Five years after it began, a handful of scattered survivors remain, including Malorie and her two young children. Living in an abandoned house near the river, she has dreamed of fleeing to a place where they might be safe. Now, that the boy and girl are four, it is time to go. But the journey ahead will be terrifying: twenty miles downriver in a rowboat—blindfolded—with nothing to rely on but her wits and the children's trained ears. One wrong choice and they will die. And something is following them. But is it man, animal, or monster?
Engulfed in darkness, surrounded by sounds both familiar and frightening, Malorie embarks on a harrowing odyssey—a trip that takes her into an unseen world and back into the past, to the companions who once saved her. Under the guidance of the stalwart Tom, a motley group of strangers banded together against the unseen terror, creating order from the chaos. But when supplies ran low, they were forced to venture outside—and confront the ultimate question: in a world gone mad, who can really be trusted?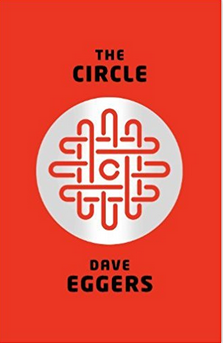 The Circle, by Dave Eggers
"When Mae Holland is hired to work for the Circle, the world's most powerful internet company, she feels she's been given the opportunity of a lifetime. The Circle, run out of a sprawling California campus, links users' personal emails, social media, banking, and purchasing with their universal operating system, resulting in one online identity and a new age of civility and transparency. As Mae tours the open-plan office spaces, the towering glass dining facilities, the cozy dorms for those who spend nights at work, she is thrilled with the company's modernity and activity. There are parties that last through the night, there are famous musicians playing on the lawn, there are athletic activities and clubs and brunches, and even an aquarium of rare fish retrieved from the Marianas Trench by the CEO. Mae can't believe her luck, her great fortune to work for the most influential company in the world–even as life beyond the campus grows distant, even as a strange encounter with a colleague leaves her shaken, even as her role at the Circle becomes increasingly public. What begins as the captivating story of one woman's ambition and idealism soon becomes a heart-racing novel of suspense, raising questions about memory, history, privacy, democracy, and the limits of human knowledge" — publisher.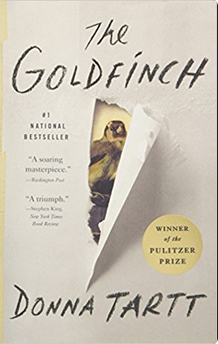 The Goldfinch, by "Donna Tartt
"A young boy in New York City, Theo Decker, miraculously survives an accident that takes the life of his mother. Alone and abandoned by his father, Theo is taken in by a friend's family and struggles to make sense of his new life. In the years that follow, he becomes entranced by one of the few things that reminds him of his mother: a small, mysteriously captivating painting that ultimately draws Theo into the art underworld. Composed with the skills of a master, The Goldfinch is a haunted odyssey through present-day America, and a drama of almost unbearable acuity and power. It is a story of loss and obsession, survival and self-invention, and the enormous power of art"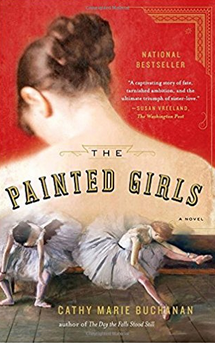 The Painted Girls, by Cathy Buchanan
1878 Paris. Following their father's sudden death, the van Goethem sisters find their lives upended. Without his wages, and with the small amount their laundress mother earns disappearing into the absinthe bottle, eviction from their lodgings seems imminent. With few options for work, Marie is dispatched to the Paris Opéra, where for a scant seventeen francs a week, she will be trained to enter the famous ballet. Her older sister, Antoinette, finds work as an extra in a stage adaptation of Émile Zola's naturalist masterpiece L'Assommoir.
Marie throws herself into dance and is soon modeling in the studio of Edgar Degas, where her image will forever be immortalized as Little Dancer Aged Fourteen. There she meets a wealthy male patron of the ballet, but might the assistance he offers come with strings attached? Meanwhile Antoinette, derailed by her love for the dangerous Émile Abadie, must choose between honest labor and the more profitable avenues open to a young woman of the Parisian demimonde.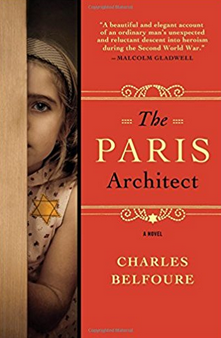 The Paris Architect, by Charles Belfoure
"In 1942 Paris, architect Lucien Bernard accepts a commission that will bring him a great deal of money–and maybe get him killed. All he has to do is design a secret hiding place for a wealthy Jewish man, a space so invisible that even the most determined German officer won't find it. He sorely needs the money, and outwitting the Nazis who have occupied his beloved city is a challenge he can't resist. But when one of his hiding spaces fails horribly, and the problem of where to hide a Jew becomes terribly personal, Lucien can no longer ignore what's at stake."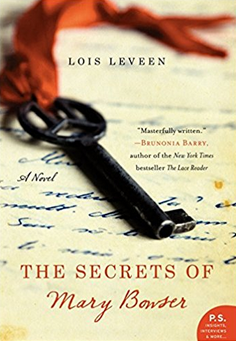 The Secrets of Mary Bowser, by Lois Leveen
Based on the remarkable true story of a freed African American slave who returned to Virginia at the onset of the Civil War to spy on the Confederates, The Secrets of Mary Bowser is a masterful debut by an exciting new novelist. Author Lois Leveen combines fascinating facts and ingenious speculation to craft a historical novel that will enthrall readers of women's fiction, historical fiction, and acclaimed works like Cane River and Cold Mountain that offer intimate looks at the twin nightmares of slavery and Civil War. A powerful and unforgettable story of a woman who risked her own freedom to bring freedom to millions of others, The Secrets of Mary Bowser celebrates the courageous achievements of a little known but truly inspirational American heroine.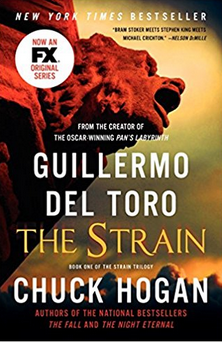 The Strain, by Guillermo del Toro 
Abraham Setrakian, a former professor and survivor of the Holocaust, joins forces with CDC specialist Eph Goodweather to battle a vampiric virus that has infected New York in this first installment in a thrilling trilogy about a horrifying battle between man and vampire that threatens all humanity.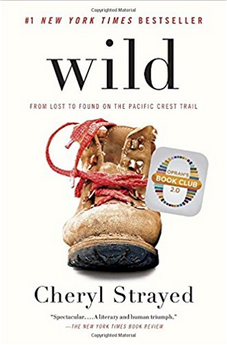 Wild: From Lost to Found on the Pacific Crest Trail, by Cheryl Strayed
At twenty-two, Cheryl Strayed thought she had lost everything. In the wake of her mother's death, her family scattered and her own marriage was soon destroyed. Four years later, with nothing more to lose, she made the most impulsive decision of her life. With no experience or training, driven only by blind will, she would hike more than a thousand miles of the Pacific Crest Trail from the Mojave Desert through California and Oregon to Washington State—and she would do it alone. Told with suspense and style, sparkling with warmth and humor, Wild powerfully captures the terrors and pleasures of one young woman forging ahead against all odds on a journey that maddened, strengthened, and ultimately healed her.