Happy New Year!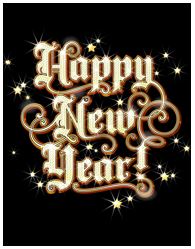 Happy New Year from the librarians! Are you refreshed and ready to tackle another term? The library re-opens tomorrow, January 2, 2014 at 9:00am.
What's new for the new year at the library?
- Have you heard of LibGuides? Maybe not, but you've probably seen them. LibGuides organizes information on a web site. Coming soon, you'll have access to discipline-specific information in the form of a Libguide. Check out a preview of the Nursing LibGuide by clicking on this link.
http://libguides.udmercy.edu/nursing-home
- Filed under everything old is new again, the Statistical Abstract of the United States has been published by the federal government since 1878. It is a comprehensive, authoritative collection of statistics on the social, political, and economic conditions of the United States loaded with census information and tables of data. In 2011, the government decided to stop publishing it. Fortunately, ProQuest has brought it back both in print and online. Take a look by clicking on this link.
Statistical Abstract of the United States
-You heard it here first. One of our previous blogs described a new database called Nursing Education in Video. Nursing Education in Video is a unique online collection of videos created specifically for the education and training of nurses, nursing assistants, and other healthcare workers. Coming this January, this database will have a whole new look. We will be purchasing this database from a new provider, MedCom-Trainex. It will have all the same videos we have now plus more current content. Our new subscription will be in place just in time for the start of the winter term.
That's just the tip of the iceberg. Stay tuned to this blog for more research news in the coming year.