Avoid Overdue Fines: Renew Online!
Do you have a library book coming due, but need it a little bit longer?  Don't rack up late fees, renew online! Just follow these easy steps:
1.  From the library website, click the Renew Books button

2. Enter your 14-digit bar code number found on your UDM ID card
3. Check the box on the left of the book you want to renew

4. Click the Renew button

…and now you don't have to worry for another 28 days!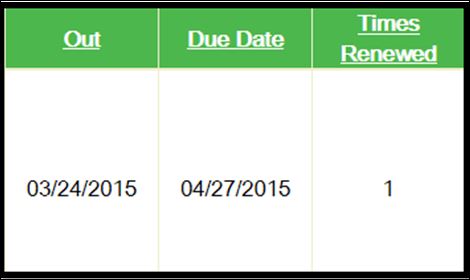 Sandra Wilson, Librarian