Summer Listening
If you love to read, but don't have time try an audio book!  Here are some from the library's collection: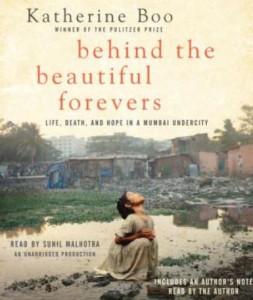 Behind the Beautiful Forevers, by Katherine Boo.  Annawadi is a settlement in the shadow of luxury hotels near the Mumbai airport, and as India starts to prosper, Annawadians are filled with hope. Abdul, a reflective and enterprising Muslim teenager, sees "a fortune beyond counting" in the recyclable garbage that richer people throw away. But then Abdul is falsely accused in a shocking tragedy; terror and a global recession rock the city; and suppressed tensions over religion, caste, sex, power and economic envy turn brutal.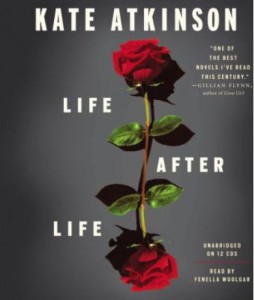 Life After Life, by Kate Atkinson.  On a cold and snowy night in 1910, Ursula Todd is born to an English banker and his wife. She dies before she can draw her first breath. On that same cold and snowy night, Ursula Todd is born, and lets out a lusty wail. As she grows, she also dies, repeatedly, in a variety of ways, while the young century marches on towards its second cataclysmic world war. Does Ursula's apparently infinite number of lives give her the power to save the world from its inevitable destiny?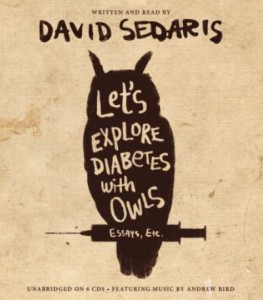 Let's Explore Diabetes with Owls, by David Sedaris.  From the perils of French dentistry to the eating habits of the Australian kookaburra, from the squat-style toilets of Beijing to the particular wilderness of a North Carolina Costco, we learn about the absurdity and delight of a curious traveler's experiences. Whether railing against the habits of litterers in the English countryside or marveling over a disembodied human arm in a taxidermist's shop, Sedaris takes us on side-splitting adventures that are not to be forgotten.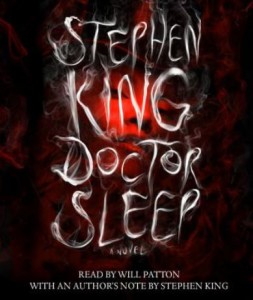 Doctor Sleep, by Stephen King.  Stephen King returns to the characters and territory of one of his most popular novels ever, The Shining, in this instantly riveting novel about the now middle-aged Dan Torrance (the boy protagonist of The Shining) and the very special twelve-year-old girl he must save from a tribe of murderous paranormals. On highways across America, a tribe of people called The True Knot travel in search of sustenance. They look harmless– mostly old, lots of polyester, and married to their RVs. But as Dan Torrance knows, and spunky twelve-year-old Abra Stone learns, The True Knot are quasi-immortal, living off the 'steam' that children with the 'shining' produce when they are slowly tortured to death.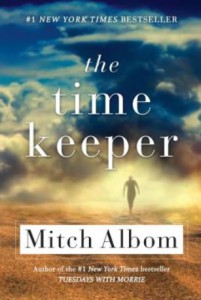 The Time Keeper, by Mitch Albom.  After being punished for trying to measure God's greatest gift, Father Time returns to Earth along with a magical hourglass and a mission: a chance to redeem himself by teaching two earthly people the true meaning of time.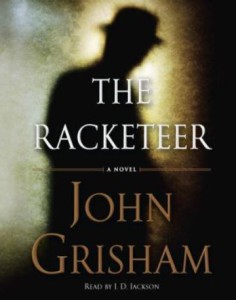 The Racketeer, by John Grisham.  Given the importance of what they do, and the controversies that often surround them, and the violent people they sometimes confront, it is remarkable that in the history of this country only four active federal judges have been murdered. Judge Raymond Fogletree just became number five. His body was found in the basement of a lakeside cabin he had built himself and frequently used on weekends. When he did not show up for a trial on Monday morning, his law clerks panicked, called the FBI, and in due course the agents found the crime scene. There was no forced entry, no struggle, just two dead bodies, Judge Fogletree and his young secretary. I did not know Judge Fogletree, but I know who killed him, and why. I am a lawyer, and I am in prison. It's a long story.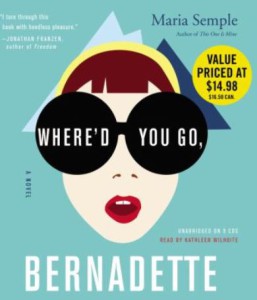 Where'd you go, Bernadette, by Maria Semple.  Bernadette Fox is notorious. To her Microsoft-guru husband, she's a fearlessly opinionated partner; to fellow private-school mothers in Seattle, she's a disgrace; to design mavens, she's a revolutionary architect, and to 15-year-old Bee, she is a best friend and, simply, Mom. Then Bernadette disappears.