OER: Open Educational Resources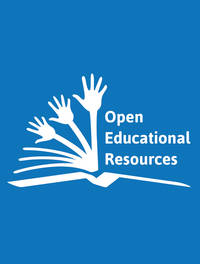 Open Educational Resources are teaching learning and research resources released under an open license that permits their free use and repurposing by others.  OER can be full courses, course materials, lesson plans, open textbooks, learning objects, videos, games, tests and  any other tool that supports access to knowledge.
In other words, free.
Here's a further explanation:
What are Open Education Resources
They can be a great source for both students and faculty.
You may have heard of Khan Academy It's a site with videos on many subjects including math, science and humanities. Learn about human anatomy & physiology or differential equations. There are test prep materials for MCAT, GMAT and NCLEX-RN
MOOCs   [Massive Open Online Course] are another type of resource.  Online courses from major universities and colleges they are available in a wide range of subjects.
Open source books are another huge category. Project Gutenberg was established in 1971 and currently has over 49,000 online books in several formats for download to a mobile device or available to read at the website.
Open access journals can be found at DOAJ
Librarians have put together a research guide on Open Educational Resources where you can find lots more info.
And we'll be glad to assist in any way.