Find What You Need With MelCat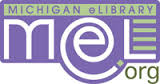 Have you heard about MeLCat, the statewide library catalog that provides access to materials from hundreds of libraries across Michigan? Maybe you already know how easy it is to request a book that you can't find in one of the UDM libraries? The easiest way to search MelCat is to go to mel.org and then from the Michigan eLibrary homepage select MelCat on the right. You can search for books, movies & cd's, greatly expanding your options for supplemental, educational and entertainment materials.
Once you've found an item you want it's as simple as:
Select the "Get This For Me!" button
In the dropdown menu under "Which library card/account do you want to use?" select University of Detroit Mercy
Enter your full name
Enter you library card number as it appears on your UDM ID – It's the 14 digits directly under the photo, starting with 217xxxxxxxxxxx
Select the Submit button
The truly beautiful thing about this whole process is that it is relatively fast and doesn't cost you a thing! You should receive an email in your university account when the materials are available for checkout. Take advantage of this amazing resource!