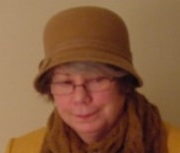 Last week, librarian Nancy Chesik retired after 24 years at UDM. Nancy has worked with the College of Business for most of her time here and has been prodigious in preparing quality instructional materials. She has been a source of creative ideas in her assigned areas and in marketing the libraries. Her creativity will be missed. We wish her well in her retirement. As a tribute to Nancy, we are reprising her last blog entry from October 2014.
In the 1967 movie The Graduate Mr. McGuire says to the Dustin Hoffman's character, a recent college graduate, "I want to say one word Benjamin, just one word … It's plastics".  Today, he might well have said "Two words Benjamin,  business information."  Michael Bloomberg, the former Mayor of New York and founder of Bloomberg, a private company that specialized in data, media, software analytics, and stock trading platforms (terminals) sells information, data.  Bloomberg's billions are built on information, business information.
Bloomberg supplies business, financial and economic news.  It's comes as no surprise that they collect data on global stocks, currency, companies, but what may be a little surprising is they also supply data on sports: baseball, soccer, etc.  Bloomberg collects data on baseball.  24 of the 27  major league teams subscribe to the data.  Baseball managers use the data: the data will tell you of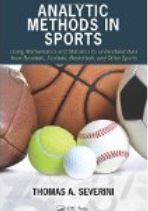 which four pitches Justin Verlander throws: fastball, curveball, change up, or slider he most likely to throw as a first pitch against a given player.  Like stock traders and hedge funds managers that use data to improve the odds in the market, baseball managers use the data to improve the odds of winning games.
Not long ago sixty minutes did a profile of a MBA student from Notre Dame University, who successfully gambles in the fantasy baseball leagues using algorithms he developed with sports data.
This fall you will see a number of books added to our collection on sabermetrics: this is the term for the empirical analysis of baseball, especially baseball statistics that measure in-game activity.
Some of the most interesting reading comes directly from the pages of the Wall Street Journal.  There are many recognizable plots in thrillers that seem if they are scooped directly from the WSJ.  Some business books can read like thrillers, and some are just plain fascinating.
The Quants: Scott Patterson.  In March 2006, the world's richest men sipped champagne in an opulent Ne

w York hotel. They were preparing to compete in a poker tournament with million-dollar stakes. At the card table that night was Peter Muller, who managed a fabulously successful hedge fund called PDT. With him was Ken Griffin, who was the tough-as-nails head of Citadel Investment Group. There, too, were Cliff Asness, the sharp-tongued, mercurial founder of the hedge fund AQR Capital Management, and Boaz Weinstein, chess "life master" and king of the credit-default swap.   Muller, Griffin, Asness, and Weinstein were among the best and brightest of a new breed, the quants. Over the past twenty years, this species of  math whiz had usurped the testosterone-fueled, kill-or-be-killed risk takers who'd long been the alpha males of the world's largest casino. The quants believed that a cocktail of differential calculus, quantum physics, and advanced geometry held the key to reaping riches from the financial markets. And they helped create a digitized money-trading machine that could shift billions around the globe with the click of a mouse. Few realized that night, though, that in creating this extraordinary system, men like Muller, Griffin, Asness, and Weinstein had sown the seeds for history's greatest financial disaster.
 Lean In: Women, Work, and the Will to Lead by Sheryl Sandberg.  The vast majority of leadership positions in government and industry. This means that women's voices are still not heard equally in the decisions that most affect our lives. In Lean In, Sheryl Sandberg examines why women's progress in achieving leadership roles has stalled, explains the  root causes, and offers compelling, commonsense solutions that can empower women to achieve their full potential. Sandberg is the chief operating officer of Facebook and is ranked on Fortune 's list of the 50  Most Powerful Women in Business and as one of Time 's 100 Most Influential People in the World. In 2010, she gave an electrifying TED Talk in which she described how women unintentionally hold themselves  back in their careers. Her talk, which became a phenomenon and has been  viewed more than two million times, encouraged women to "sit at the table," seek challenges, take risks, and pursue their goals with gusto.  In Lean In, Sandberg digs deeper into these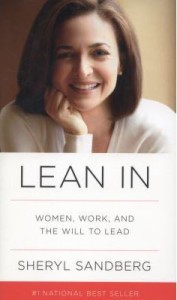 issues, combining personal anecdotes, hard data, and compelling research to cut through the layers of ambiguity and bias surrounding the lives and choices of working women. She recounts her own decisions, mistakes, and daily struggles to make the right choices for herself, her career, and her family. She  provides practical advice on negotiation techniques, mentorship, and building a satisfying career, urging women to set boundaries and to abandon the myth of "having it all." She describes specific steps women can take to combine professional achievement with personal fulfillment and demonstrates how men can benefit by supporting women in the workplace and at home. Written with both humor and wisdom, Sandberg's

book is an inspiring call to action and a blueprint for individual growth. Lean In is destined to change the conversation from what women can't do to what they can.
Flash Boys: A Wall Street Revolt by Michael Lewis, Flash Boys is about a small group of Wall Street guys who figure out that the U.S. stock market has been rigged for the benefit of insiders and that, post-financial crisis, the markets have become not more free but less, and more controlled by the big Wall Street banks. Working at different firms, they come to this realization separately; but after they discover one another, the flash boys band together and set out to reform the financial markets. This they do by creating an exchange in which high-frequency trading–source of the most intractable problems–will have no advantage whatsoever.The characters in Flash Boys are fabulous, each completely different from what you think of when you think "Wall Street guy." Several have walked away from jobs in the financial sector that paid them millions of dollars a year. From their new vantage point they investigate the big banks, the world's stock exchanges, and high-frequency trading firms as they have never been investigated, and expose the many strange new ways that Wall Street generates profits.The light that Lewis shines into the darkest corners of the financial world may not be good for your blood pressure, because if you have any contact with the market, even a retirement account, this story is happening to you. But in the end, Flash Boys is an uplifting read. Here are people who have somehow preserved a moral sense in an environment where you don't get paid for that; they have perceived an institutionalized injustice and are willing to go to war to fix it.